Skip to Content
Angioplasty With Stent Placement
Stent
The Arizona Vein and Laser Institute specialize in angioplasty and stent surgery for patients who have developed partial or complete blockages of arteries. While an angioplasty on its own can reopen a vein with the use of a balloon-tipped catheter, some patients may require additional assistance with stent placement to keep blood flowing freely and reduce the risk of a heart attack or stroke. Read on to learn more about the benefits of stents by our vein specialists and contact us to schedule an appointment.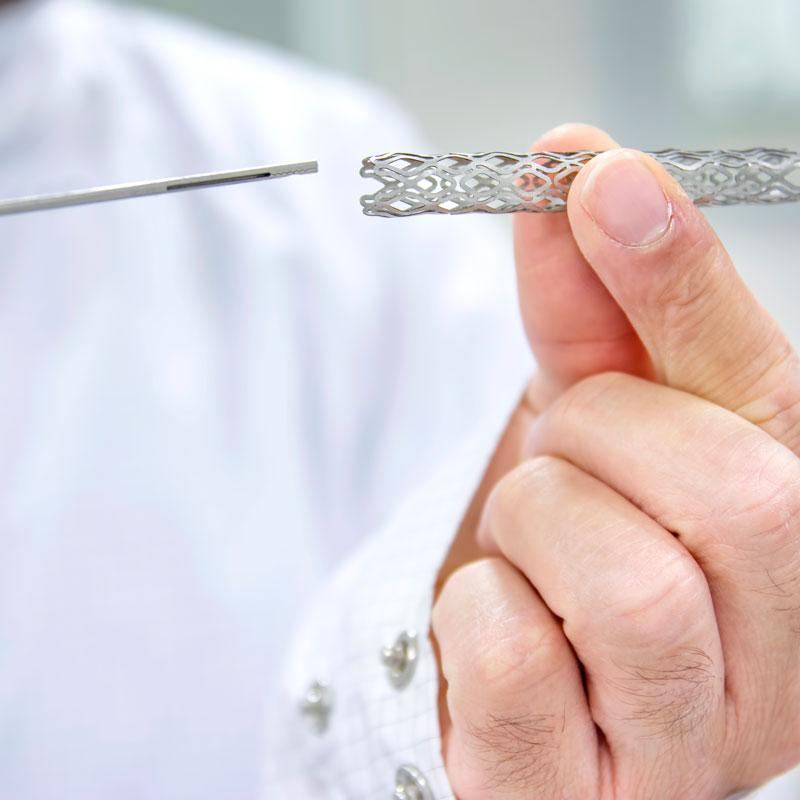 What Is a Stent?
A stent is a small, mesh, expandable tube that is sometimes used in an angioplasty procedure. During angioplasty, a balloon-tipped catheter is inserted into the veins and guided to an artery that is narrowing or blocked, impeding proper blood flow. Once the blockage is reached, the balloon is inflated to reopen the vein, allowing blood to flow freely. A stent can be placed and left in the artery to prevent collapse after the angioplasty is completed. Some stents are coated with a slow-release medicine that prevents blood clots from forming. Instances that require a stent include:
Narrowed coronary arteries supply blood to the heart
Aortas that have an aneurysm or bulge on them
Carotid arteries located in the neck that carry blood to the brain
Narrowed airways in the lungs
Weakened arteries
Stent Procedures to Treat Common Vascular Diseases
Coronary stents are used in angioplasty if the patient's artery requires additional support once the balloon catheter is deflated. It is much less invasive than major heart surgery to repair a blocked artery from plaque buildup. There are many conditions when a doctor will recommend a stent, including:
Aortic aneurysm or dissection – used to treat tears, dissections, or aneurysms in the aorta to prevent blood from leaking into the body
Carotid artery disease – reduces the risk of stroke when veins in the neck become narrow from plaque buildup
Ischemic heart disease – improves oxygen blood flow to the heart and minimizes symptoms, such as chest pain
Lung conditions – improves lung function damaged by infections, injuries, transplants, or tumors
Peripheral artery disease – to improve blood flow to the extremities to relieve cramping and swelling
How to Prepare for a Stent
Doctors and our staff fully prepare each patient for a stent placement procedure. It is a minimally invasive process that they remain conscious for. We use local anesthesia to numb the small area where the catheter is inserted, usually in the arm, wrist, leg, or groin area.
Individuals and families must discuss all medications and supplements the patient takes with the doctor
Patients should not take any medications that make blood clotting difficult such as aspirin, ibuprofen, or blood thinners
Any health issues or illnesses should be discussed with the doctor, including colds and flu
Patients must follow all doctors' instructions before the surgery, including diet restrictions and medications that should not be taken before the procedure
It's important to arrive for the surgery in plenty of time to prepare for the procedure
Take any medications prescribed by the doctor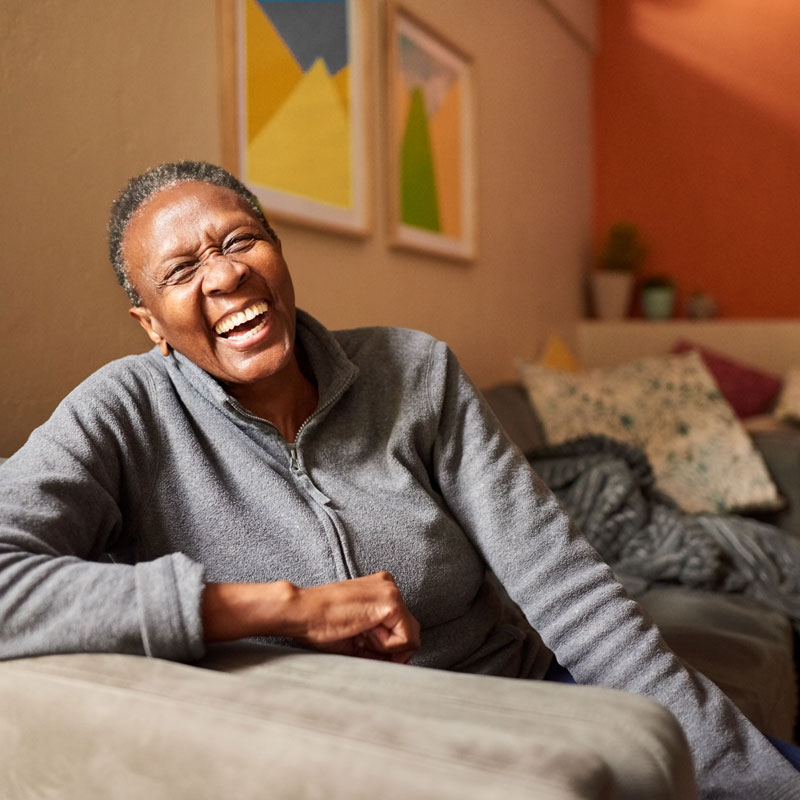 What to Expect After a Stent Procedure
While stent insertion is a minor procedure, patients are usually required to remain in a doctor's care for 12 to 24 hours before going home, and possibly longer if the reason for the stent is due to a heart attack or stroke. There may be some soreness around the point of the incision, but this can be treated with mild painkillers. To prevent clotting, the doctor will prescribe an anticoagulant medication afterward. It's essential to drink plenty of fluids after the procedure and limit physical activity for a short time. The doctor will provide clear instructions on activity guidelines.
Speak to Our Vein Specialists About Stent Insertion
The endovascular team at Arizona Vein and Laser Institute performs stent insertions with angioplasty procedures throughout the Phoenix, AZ metro area. Our focus on vascular care provides patients of all ages with professional, reliable, and experienced guidance to promote healthy veins and lifestyles. We have six convenient locations and offer bilingual services in English and Spanish. Contact us to schedule a consultation today.
Call Our Phoenix Vein and Vascular Treatment Experts to Make an Appointment
Same-Day Appointments Are Available!