Skip to Content
Peripheral Vascular Disease (PVD)
Peripheral Vascular Disease Treatment in Phoenix, AZ
Comprehensive PVD Diagnostics, Treatment & More  
Peripheral vascular disease (PVD) is a vascular condition in which the blood vessels outside of the heart and brain block, narrow, or spasm. Since many people experiencing symptoms of PVD assume they are just out of shape or experiencing general fatigue, it often goes undiagnosed and untreated, which can have detrimental effects on the arteries and vessels.
Because untreated PVD can cause serious health issues, including stroke, it's crucial to seek effective treatment by a team of experienced medical experts. At the Arizona Vein and Laser Institute, we provide advanced diagnostics and therapy for patients with PVD. We use the most advanced technology, and our Board-Certified Physicians have decades of experience in effectively treating venous diseases. Call us today to learn more or schedule an appointment!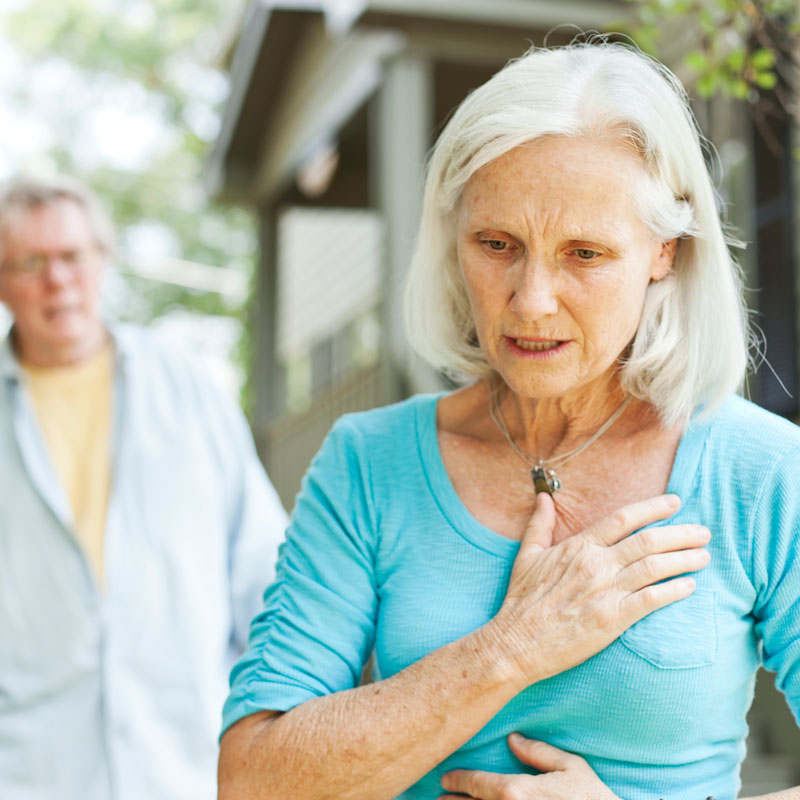 Common PVD Symptoms 
Patients with PVD may not experience symptoms at first, but as time goes on, they tend to worsen as the disease progresses. Some symptoms may manifest even when the patient isn't active. Some common symptoms to watch out for include:
Changes to the skin on the legs and feet, which can become thin and/or shiny
Pain, cramping, or discomfort in legs and feet
Aching, burning, and fatigue
A purplish tinge to arms and legs or toes that become blue
Wounds and ulcers appearing on the feet and legs
Thinning of hair on the legs
Risk Factors Associated with PVD
There are several risk factors associated with PVD, and some things can increase your likelihood of developing it:
Men over the age of 50
Postmenopausal women
Smoking or using tobacco
Having high blood pressure
Having kidney disease
Having diabetes
Being overweight
Not being physically active regularly
Eating a high-fat diet
Potential Complications Associated with Untreated PVD
Complications of PVD most often occur due to a decrease in blood flow. Some complications that can occur from untreated PVD include:
Amputation of extremities
Non-healing or slow-healing wounds
Restricted mobility due to pain or discomfort
Severe pain and discomfort
Stroke (three times more likely in people with PVD)
PVD Diagnosis & Treatment  
Arizona Vein and Laser Institute offer advanced vein screenings, cutting-edge diagnostic techniques, and therapies designed to identify and treat PVD at any stage. Our therapy plans typically involve changes to diet and exercise, smoking cessation, and appropriate medications if necessary, including blood thinners to dissolve clots and widen the blood vessels.
While implementing lifestyle changes and medication typically enable us to avoid more invasive therapies, sometimes it's necessary to repair and unblock the blood vessels with a surgical procedure called angioplasty. For other blockages, angiography and ultrasound testing can be used, as well as CT scanning for patients with a stent or pacemaker.
Visit the Arizona Vein & Laser Institute Today  
When you're dealing with the symptoms of PVD, you want effective treatment and lasting relief. At the Arizona Vein & Laser Institute, we use state-of-the-art technology to diagnose and effectively treat the PVD symptoms you're experiencing. Whether you're experiencing spider veins or non-healing wounds, our professional team is here for you. Contact us today to learn more or schedule an appointment!
Customer Reviews
I'm 3 weeks post procedure, and I can't believe it, I got my ankles back!! After a year of swollen lower legs/ankles/feet and worrying I'd never wear shorts, capris or leggings with confidence again, it's a miracle! My sincere thanks to Dr. Sharma for his skilled hands and superior knowledge, to front desk Frannie for getting me in immediately to be taken care of, and to the nurse of who's name I somehow missed, yet her personality and all around care for others far exceeds her size. She has two grand babies who she lives for, and she's alumni of Deer Valley HS. You're truly an Angel on earth.
Most informative and superior level of professionalism ever witnessed in the medical field. Kudos to the staff!
Call Our Phoenix Vein and Vascular Treatment Experts to Make an Appointment
Same-Day Appointments Are Available!