Skip to Content
We Offer Sclerotherapy for Spider Veins
Arizona Vein & Laser Institute provides sclerotherapy treatment to patients throughout Arizona. Patients in Phoenix, Glendale, Chandler, Surprise, Avondale, or Scottsdale can undergo fast and effective varicose veins sclerotherapy at our state-of-the-art vein and laser center. Whether you suffer from spider veins or varicose veins, sclerotherapy treatment can help. This short and relatively painless procedure is offered in all six of our valley-wide locations. We look forward to working with you.
What is Sclerotherapy?
Sclerotherapy is a widely-used and highly-effective medical procedure used to eliminate varicose veins and spider veins all over the body. The procedure involves an injection of a solution (sclerosant) directly into the vein. The solution causes the blood vessel to clot and stick together, which eventually prompts the clotted vessel to turn into scar tissue and fade away naturally.
How Does Sclerotherapy Work?
Sclerotherapy is a minimally-evasive, affordable procedure. Depending on the size of the veins and the number injected, the procedure typically lasts anywhere from five to 30 minutes. The injection of sclerosant directly into the affected vein or veins forces blood to reroute to healthier veins. Most patients experience mild discomfort during injections and are advised to wear compression bandages or compression stockings for the first few days or weeks after treatment to prevent blood from returning to the treated veins. In some cases, veins may reappear in some slight capacity months after treatment. If this is the case, another treatment session may be needed.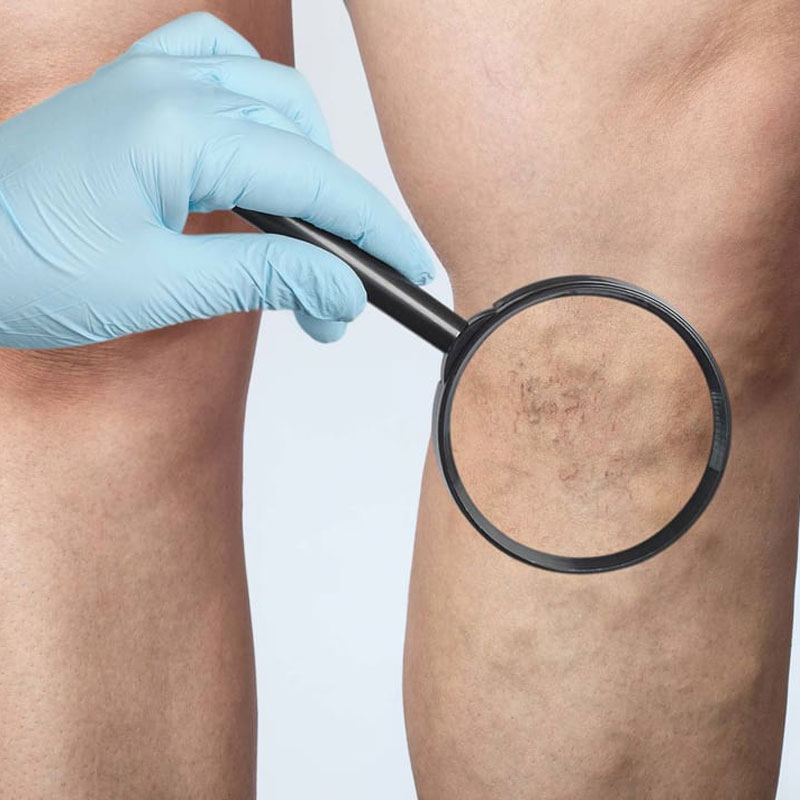 What Are The Benefits of Sclerotherapy?
Sclerotherapy is a short and relatively painless procedure. It is through this process that sclerotherapy is used as a fast and effective spider vein treatment and removal. For patients with varicose and spider veins, sclerotherapy can offer a wide range of benefits, as well as immediate pain relief. Additionally, benefits of sclerotherapy include, but are not limited to, the following:
High success rate
Short treatment time
Increased wardrobe options
Improved leg appearance
Short recovery time
Minimal side effects
Rapidly visible results
Who Should Undergo Sclerotherapy Treatment?
This injectable treatment is best used for patients with varicose or spider veins. Before undergoing this treatment, a patient should first meet with a vascular specialist. Your vascular specialist will determine if you qualify for this vein treatment option. Those with active deep vein thrombosis or superficial vein thrombosis (blood clot) are not eligible for sclerotherapy treatment. Patients who are pregnant, breastfeeding, or unable to get out of bed should also not undergo sclerotherapy treatment.
Contact Us Today for Sclerotherapy Treatment
Do you suffer from varicose veins and spider veins? You can visit our vein and laser institute for premier treatment. Our professional vein specialists provide sclerotherapy to patients in Phoenix, Glendale, Chandler, and the surrounding areas. With experienced doctors and highly-trained medical assistants, we are dedicated to bringing exemplary treatment to each and every one of our patients. To learn more about our sclerotherapy treatment for spider veins and varicose veins, contact us today.
Call Our Phoenix Vein and Vascular Treatment Experts to Make an Appointment
Same-Day Appointments Are Available!