Skip to Content
We Provide the Best Conservative Management
Arizona Vein & Laser Institute provides conservation management occupational therapy to patients throughout Arizona. One of the questions your physician will ask you when you come to the clinic for evaluation is if you have tried medical-grade compression stockings in the past ever. If the answer is yes, then they can proceed to the next treatment phase. It is mandated by all insurance plans that a patient should have tried conservative therapy for three months or more prior to undergoing treatments for varicose veins. Read on to learn more about conservative management in physical therapy.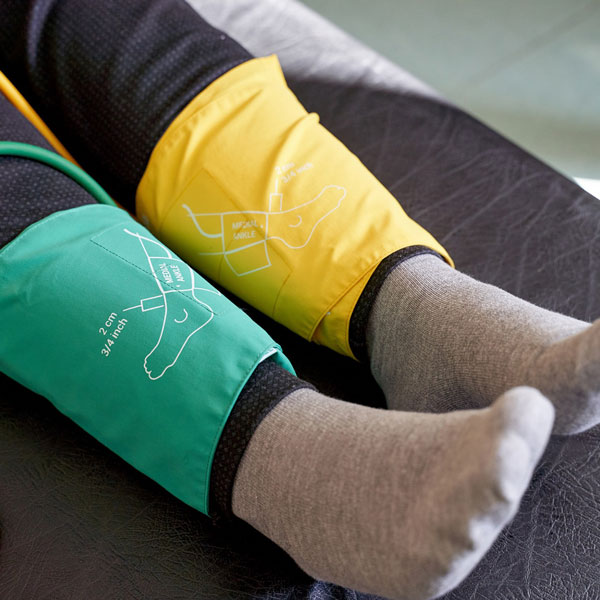 Choose the Right Conservative Management Therapy
If you have not tried medical-grade compression stockings in the past, then your surgeon at Arizona Vein and Laser Institute will prescribe medical-grade stockings to you that should be worn for three months period. The purpose of doing this is to see whether this will bring any improvements to your symptoms. In some cases, it may be just a temporary improvement. Whatever the outcome is, then the surgeon will evaluate your particular situation and then submit your clinical for authorization for treatments to your insurance plan. In severe cases, we may also use the following:
Elevation
Exercises
Medication
Prevention
Frequently-Asked Questions About Conservative Management
Below, we've answered some of your frequently-asked questions about conservative management:
What Will Happen if I Am in a Lot of Pain but Have Not Worn Compression Stockings for Three Months or More?
The doctor will document all your symptoms, and you will also undergo a venous scan to see what the size of your vein is.
Would I Be Able to Start My Treatments Right Away?
That will depend upon the medical necessity guidelines of your insurance plan. But the doctor will do the conservative therapy first if required and then start the treatments immediately if there is no improvement.
Contact Us Today for Conversative Management
If you think you may benefit from conservative management, reach out to our professional team today. Led by a highly-skilled and caring vascular surgeon, our team knows what they're doing. With six valley-wide locations throughout Arizona, our valued patients can determine which location is most convenient for them. Our skilled cardiovascular surgeons treat hundreds of patients with great results each month. Arizona Vein & Laser Institute is also well known for taking care of patients with advanced varicose veins and more. To learn more or to schedule an appointment, contact us today.
Call Our Phoenix Vein and Vascular Treatment Experts to Make an Appointment
Same-Day Appointments Are Available!