Skip to Content
Peripheral Arterial Disease (PAD)
Effective Peripheral Artery Disease Treatment in Arizona
Complete Diagnostic Testing for PAD Treatment 
Peripheral arterial disease is a vascular condition that involves the blood vessels of your extremities, typically in the legs. Like the coronary arteries located in the heart, our legs are susceptible to what is known as Atherosclerosis. Atherosclerosis builds up fat and cholesterol deposits inside the leg's vessel walls, causing blockages that can decrease blood flow and cause serious issues, including heart attack and stroke. Poor circulation caused by PAD can trigger certain symptoms, including mild to severe leg pain.
Patients diagnosed with PAD (peripheral arterial disease) should have an experienced team of medical experts on their side to identify the best treatment course possible. At the Arizona Vein & Laser Institute, our Board-Certified Physicians have over 40 years of circulatory system experience diagnosing and treating PAD. We can help you find relief for your symptoms and get your life back. Call us today!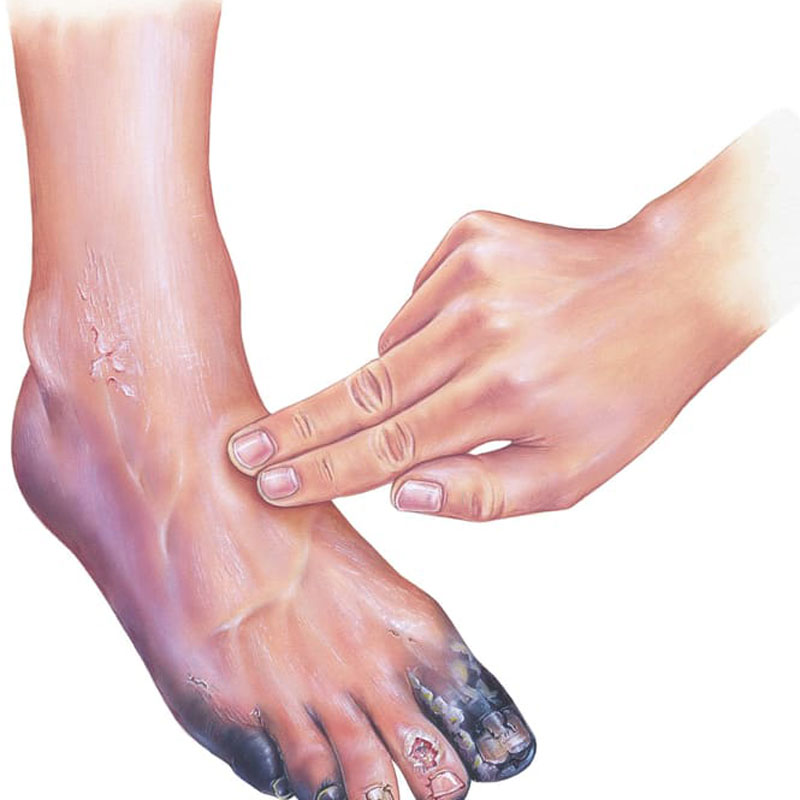 The Risks With Peripheral Arterial Disease (PAD)
Several risk factors can lead to the development of PAD, including:
High cholesterol
Poor diet
Obesity
Diabetes
Lack of exercise
Excessive smoking
A family history of PAD
Improve Your Lifestyle to Combat PAD
Making improvements to your overall lifestyle is a huge part of preventing and improving the symptoms associated with PAD. Some patients who suffer from PAD experience pain in their legs after walking even short distances, so ensuring you're getting enough physical activity daily is important.
Additionally, it's important to avoid smoking, maintain a healthy weight, control high blood pressure, eat a healthy diet, manage diabetes, and be aware of your family's history with PAD.
How Can Untreated PAD Affect a Person?
If left untreated, people with PAD can develop serious health problems, including:
Heart attack
Stroke
Transient Ischemic Attack (TIA)
Renal Artery Disease or Stenosis
Amputation of extremities
How Can I Prevent PAD? 
Knowing your risk factors is a great way to get a step ahead of preventing PAD. If you have heart disease, you should discuss your risk factors for PAD with your healthcare provider and report any symptoms you're experiencing. Some of the ways to prevent PAD include:
Manage your weight
Eat a low-fat, low-sugar diet with whole foods, including fruits and vegetables
Don't smoke or use tobacco
Exercise for at least 30 minutes per day most days of the week
Common PAD Symptoms  
Many people with PAD don't experience any symptoms, but leg pain is one of the most common symptoms patients experience. Patients have also reported feeling weak or tired while walking. Because PAD can build up throughout a person's life, the symptoms might not be obvious until later. For many patients, the obvious symptoms like pain and discomfort aren't noticeable until their artery has narrowed by 60 percent or more.
Visit the Arizona Vein & Laser Institute Today  
When you're dealing with the symptoms associated with PAD and want to explore effective treatment options, the experts at the Arizona Vein & Laser Institute can help. We use state-of-the-art technology, and our Board-Certified Physicians have over 40 years of circulatory system experience in solving any and all venous and arterial diseases. Whether you need effective treatment for spider veins or non-healing wounds, our professional team is here for you. Contact us today to learn more about PAD or schedule an appointment!
Customer Reviews
Wonderful staff members. They are all courteous, professional and knowledgeable. Dr. Sharma is kind and knows veins
I've been coming to Dr Sharmas office and have been feeling a lot better since the treatments i had an open wound and after treatments it healed. The front staff frany and ayleen are awesome in always getting me in for My treatments. Dr Sharma is a great Dr he cares about his patients, he really takes his time explaining everything. I recommend for people to come here if they have vein problems!
Call Our Phoenix Vein and Vascular Treatment Experts to Make an Appointment
Same-Day Appointments Are Available!