Skip to Content
Peripheral Arterial Disease (PAD)
Complete Diagnostic Testing in Our State of the Art Facilities in Chandler and Surprise
Peripheral arterial disease is a problem involving the blood vessels of your extremities, especially in the legs. Like the coronary arteries located in the heart, our legs are susceptible to what is known as Atherosclerosis. Atherosclerosis builds up fat and cholesterol deposits inside the leg's vessel walls causing blockages that can create a decrease in blood flow. This poor circulation can cause mild to severe leg pain.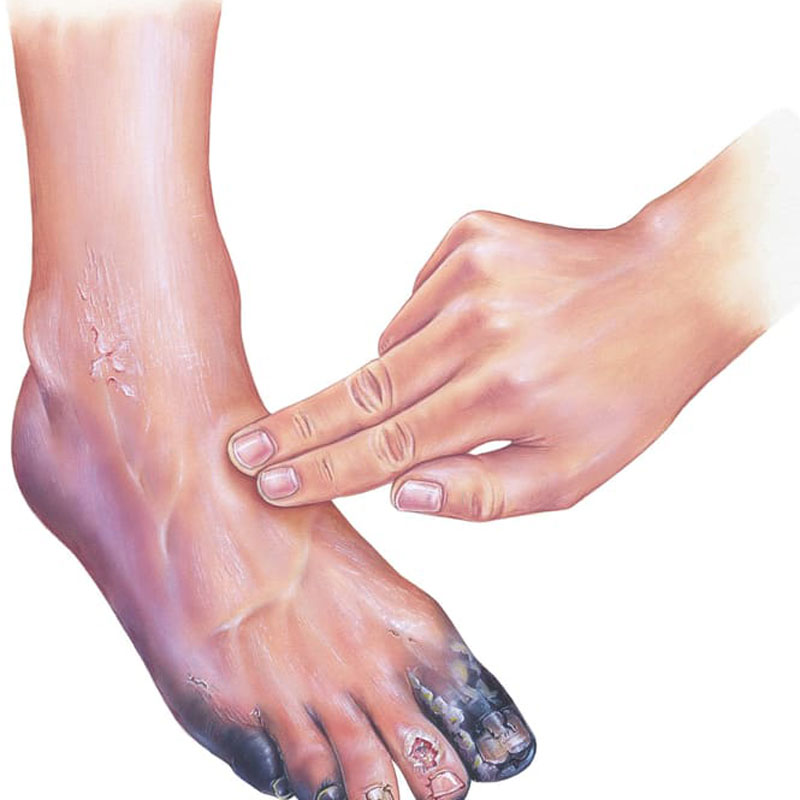 The Risks With Peripheral Arterial Disease (PAD)
There are also many risk factors that can lead to the development of PAD including:
High cholesterol
Poor diet
Obesity
Diabetes
Excessive smoking
The family history of these diseases can also play a major factor
Improve Your Lifestyle
An improvement in lifestyle is crucially important to the prevention of this disease. The main symptom of PAD is the pain in the lower extremity, especially in the legs, and is felt when walking even a short distance.
If you know that you suffer from serious vascular conditions such as Peripheral Arterial Disease, Dr. Sharma and his staff have helped many patients from amputation. At Arizona Vein and Laser Institute, we have our full-service Vascular Lab in Chandler and Surprise. Our lab offers non-invasive and surgical procedures of simple to complicated venous procedures. We also provide thorough diagnostic testing of PAD in our comprehensive facility.
Dr. Sharma has performed over ten thousand treatments of vein-related diseases with great success. He routinely offers expert advice on Venous Disease on educational shows such as "Sonoran Living" and "Your Life A to Z".
Contact Arizona Vein and Laser Institute Today!
We have grown to six convenient locations throughout Arizona. Our loyal patients come to us from Glendale, Peoria, Sun City, Avondale, Estrella, Anthem, Surprise, Phoenix, Scottsdale, Tempe, Chandler, and Mesa. We also have a convenient Shuttle service to help with those who need transportation.
Rest assured that you are being provided with great care from top vascular surgeons and vein specialists in Arizona. If you are experiencing pain or have already received a full diagnosis and are now looking for the best care, call us today. Our friendly and knowledgeable staff will schedule your initial consultation for any of our valley locations.
Please ask for an office that has immediate openings so that we can diagnose your symptoms right away and offer the best possible treatment options for you or your loved one.
Frequently Asked Questions
Call Our Phoenix Vein and Vascular Treatment Experts to Make an Appointment
Same-Day Appointments Are Available!