Skip to Content
Dr. Dale N. Payne, MD, FACS, PhD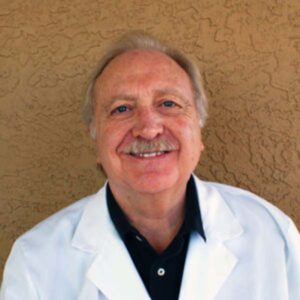 Cardiothoracic – Vascular Surgeon
Chandler & Scottsdale Offices
Education and Residency:
Dr. Payne received his MD degree from Ohio State University of Medicine and Public Health in 1979. Then he proceeded to do an internship in General Surgery at the prestigious UCLA school of medicine, Los Angeles, CA. He was at Cal UCLA for one year and then he decided to do his full residency in General Surgery from the University of California at Davis school of medicine from 1981 through 1984.
Dr. Payne did his fellowship in Thoracic Surgery from the University of Pittsburgh school of medicine, Pittsburgh, PA from 1984 through 1986.
After doing his fellowship, Dr. Payne has practiced in the field of thoracic and cardiovascular for over thirty years now at major hospitals in the valley.
Dr. Payne held a clinical professor post at the University of Arizona for three years where he taught medical students cardiovascular subjects before joining the Arizona Vein and Laser Institute in 2013 as a full-time vein specialist.
Dr. Payne is a member of the American College of Phlebology and a Fellow of the American College of Surgeons.
Call Our Phoenix Vein and Vascular Treatment Experts to Make an Appointment
Same-Day Appointments Are Available!