Skip to Content
The Safety of Foam Sclerotherapy for Reticular Veins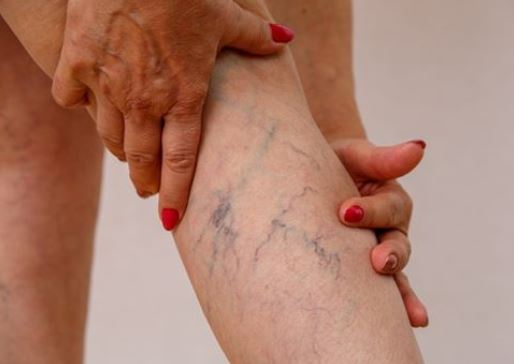 Are You at Risk for Vein Disease? Free Diagnostic Testing Can Help Assess Your Risk. Call Us Today At 602-298-8346
It is estimated that up to 20% of adults have varicose vein symptoms and up to 50% of women will develop telangiectasias by the age of 50.  Many patients present for cosmetic treatment while others develop adverse sequelae from lower extremity vein disease that requires medical treatment.  When evaluating a patient with lower extremity venous disease, it is necessary to be able to identify the category of disease and choose the appropriate treatment agent and technique. Foam is also better at producing a vasospastic response than liquid, increasing the likelihood of vein closure.
Foam Sclerotherapy involves the addition of a gas (CO2/O2, CO2, air, etc.) to a liquid sclerosing agent to create a foam.  Initial attempts at foam sclerotherapy occurred in the 1940s and were modernized by Tessari and colleagues in 1997 and further improved by Frullini in 2000. The foam must be injected quickly as it degrades one to two minutes after mixing. 
Sclerotherapy is the gold standard for the treatment of lower extremity reticular and telangiectatic veins. A thorough understanding of venous anatomy is necessary to perform sclerotherapy effectively.  Foam sclerotherapy carries several advantages including greater efficacy, lower concentration and volume needed, and lower rates of complications such as matting or hyperpigmentation. Rare reports of neurologic and cardiopulmonary events after foam sclerotherapy exists, although true causation has not been clearly proven.  With proper technique, foam sclerotherapy yields excellent results with minimal adverse events.
Ready to schedule your diagnostic testing appointment to see if you are a candidate for Sclerotherapy? Call us at our main location in Glendale Arizona at 602-298-8346.
Reference Article: Vein Magazine | Fall/Winter 2019 | By Elika Hoss MD and Mitchel P. Goldman MD.
Cosmetic Laser Dermatology, San Diego, CA.
Visit Our Website Today and Learn More About Venous Disease of The Lower Extremities Here: https://veinandvascularaz.com/vein/sclerotherapy-procedure-in-phoenix/