Skip to Content
Balancing in the COVID-19 Era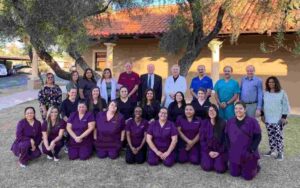 Maintaining Our Wholeness as Physicians in The Age of Covid-19
The Importance of Balancing the Care of Patients and Our Own Vulnerabilities as Physicians
As physicians here at Arizona Vein & Laser Institute, we routinely encounter demands and challenges that can be overwhelming.  Such demands are of course relieving patients' from the pain that they are suffering and making sure they are improving during treatments.  Our relationships with our patients have never been stronger in this time of Covid.  Tele-health is available, but truth be told, most of our patients want to be seen in our clinics.  We comfort and inform our patients that we are doing everything possible to keep them safe and are in line with the CDC mandates.
Awareness of Our Physical and Emotional Well-Being Is Important
We acknowledge that our communities feel the same emotions of fear, sadness, helplessness and despair at times.  We here at Arizona Vein & Laser Institute reaffirm our commitment to our communities and humanity, which is at the core of being a Physician in this time.
Whether we are sheltering at home or on the front lines, we prioritize our well-being so that we can remain healthy and strong for our patients at our 6 valley-wide clinics.  It is these ideals that will continue to sustain us and allow us to bring that true level of caring to our patients as we all live through these unprecedented times.
If you want to learn more about our practice please call us today. Our Physicians and our entire Support Staff are here for you and your loved ones!
Call 602-298-8346