Skip to Content
How to Improve Vein Health in Legs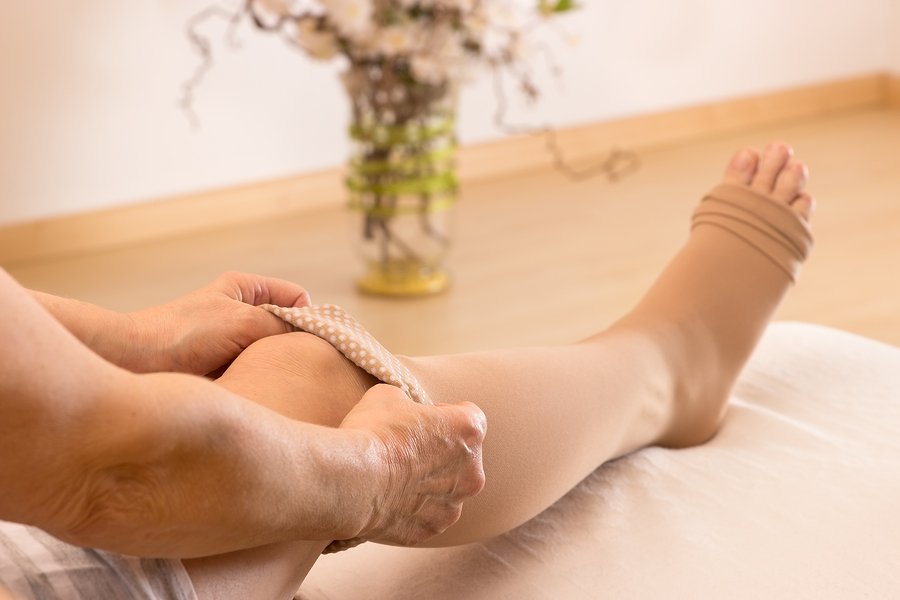 Do you ever think about the strength of your veins and arteries? Most of us take our veins for granted, but if your veins aren't strong, you can develop some serious medical conditions. What puts your veins at risk? Obesity puts extra pressure on your veins, and so does a sedentary lifestyle. People's veins often get weaker as they age, and things like hormones and genetics can also play a role. When veins aren't strong, this can result in venous insufficiency, which causes varicose veins, circulation problems, and sometimes, if left untreated, ulcers and blood clots. Fortunately, there are steps you can take to help strengthen your veins and arteries.
Eat a nutrient-dense diet. Brightly colored fruits and vegetables are packed with nutrients that can help strengthen your veins. Important nutrients include antioxidants, bioflavonoids, and vitamins K, C, and E. Try eating red peppers, oranges, strawberries, broccoli, spinach, garlic, Brussels sprouts, and avocados.
Exercise regularly. Walking, swimming, yoga, and gentle strength training can all promote blood flow, strengthen veins, and help you maintain a healthy weight. Cardiovascular exercise delivers oxygen and nutrients to your body, and even stretching can help prevent problems with your circulatory system. Aim for 30 minutes of daily exercise.
Stay hydrated. Proper hydration keeps blood flowing easily through your veins. Try to drink at least eight glasses of water each day and drink more if you're exercising or sweating.
Don't smoke. You know that smoking damages your lungs, but did you know it takes a toll on veins and arteries as well? Smoking involves chemicals that can de-oxygenate and thicken the blood and nicotine causes hardening and narrowing of the vein, raising the risk of blood clots.
Manage your blood pressure. Educate yourself on what blood pressure numbers mean and keep an eye on yours. Follow your doctor's instructions regarding blood pressure, reducing sodium and taking medicine as needed.
Avoid prolonged sitting or standing. If you work a sedentary job or a job that involves standing in one place for a long time, get up, stretch, and move around every 30 to 45 minutes to promote good circulation. By doing this, you'll reduce your risk of venous and arterial diseases, including deep vein thrombosis, which causes blood clots and can be fatal.
If you already have varicose veins on your legs, there are some measures you can take to alleviate symptoms. Compression stockings may help improve your circulations. Elevating your legs can relieve feelings of pain and heaviness. It's important, though, to seek treatment from an experienced medical professional.
If you're seeking the very best care for your vein and blood flow issues, trust the board-certified physicians at the Arizona Vein & Laser Institute. Using the most advanced technology, the vascular and cardiovascular surgeons at the Arizona Vein & Laser Institute provide care for all types of venous diseases. With over 40 years of experience, our team of experienced physicians can devise the right treatment plan to address your venous disease problems. For more information contact us through our website.